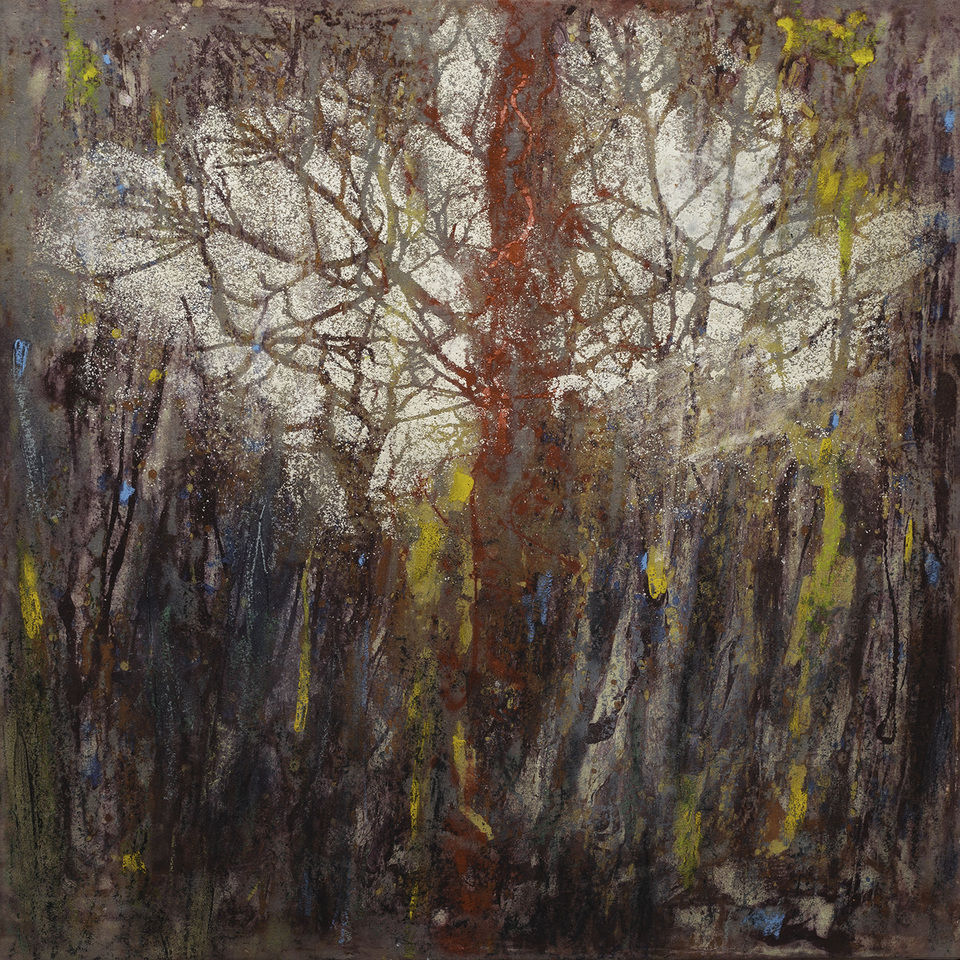 Inspirado por el poema:
"Untitled" by Dawna Markova​
I will not die an unlived life. 
I will not live in fear 
of falling or catching fire. 
I choose to inhabit my days, 
to allow my living to open me, 
to make me less afraid, 
more accessible; 
to loosen my heart 
until it becomes a wing, 
a torch, a promise. 
I choose to risk my significance, 
to live so that which came to me as seed 
goes to the next as blossom, 
and that which came to me as blossom, 
goes on as fruit.
Medio: Acrílicos, pasteles al óleo, pintura en barra, objeto encontrados sobre monoimpresión de arcilla
Precio: 900.00 USD
Tamaño: 20 x 20 x 2 pulgadas / 51 x 51 x 5 centimetros
# M0218
Se encuentran disponibles impresiones de calidad de museo en varios tamaños y precios.
Contacte a la artista para más información.