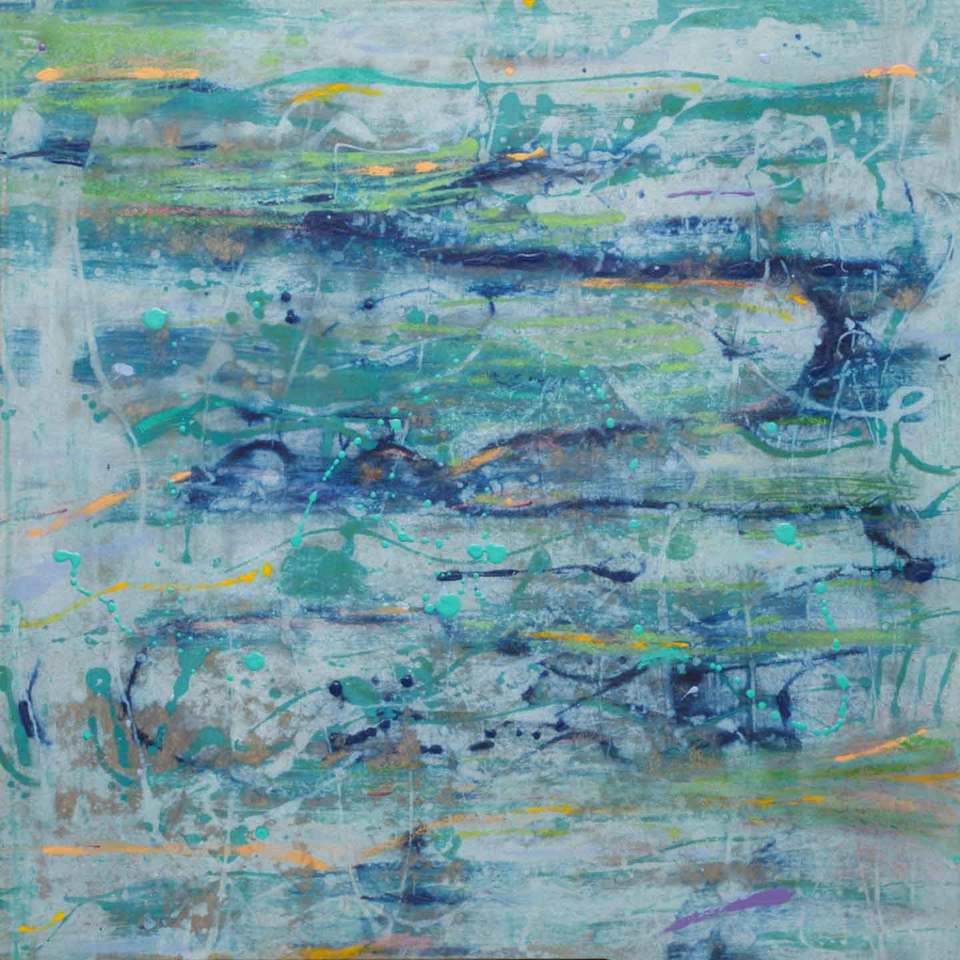 Inspirado por el poema:
"I Will Come Back" by Pablo Narudo
Some time, man or woman, traveler, afterwards, 
when I am not alive, 
look here, look for me here between the stones and the ocean, 
in the light storming in the foam.
Look here, look for me here, for here is where I shall come, 
saying nothing, no voice, no mouth, pure, 
here I shall be again the movement of the water, 
of its wild heart, here I shall be both lost and found — 
here I shall be perhaps both stone and silence.
Medio: Acrílicos, pasteles al óleo, pintura en barra, objeto encontrados sobre monoimpresión de arcilla
Precio: 900.00 USD
Tamaño: 20 x 20 x 2 pulgadas / 51 x 51 x 5 centimetros
# M1017
Se encuentran disponibles impresiones de calidad de museo en varios tamaños y precios.
Contacte a la artista para más información.