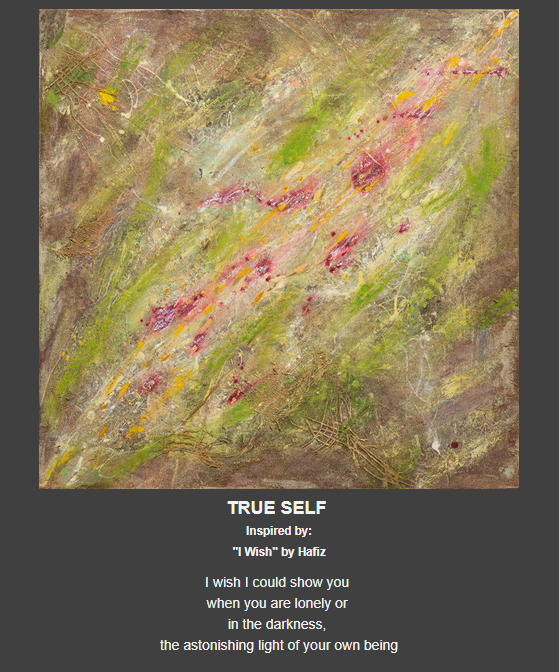 And Now…Perú
Dear collectors and supporters,
I am very excited to share with you that the international market continues to welcome me and my art.
The Corona virus put a hold on many things including several opportunities that have opened up to me in Italy, Chile, and other countries. For now I'll tell you that Perú is now a new market for me since I have a new collector in Lima. Somebody contacted me via my website wanting to buy a large giclée of "True Self" from the series Painted Poems. It was an easy and swift transaction.
Many are struggling with the limitations the Corona virus brought to their lives, and many people are very afraid, yet there is a way in which this virus in humanity's midst opened up the world to show us how really small it is and how truly connected we are. 
My personal experience has been that meaningful and fruitful connections are been created in an easier way through social media, Zoom, and FaceTime. 
While I am still sheltering at home my world keeps expanding.
I hope yours is too!