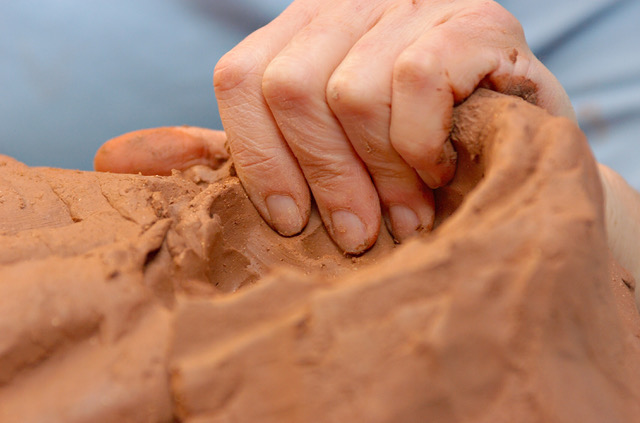 Zahava Sherez was born in Argentina, grew up in Israel and currently maintains studios in California and Mexico. She is fluent in English, Spanish and Hebrew.
She is a painter and a sculptor. Her work expresses her life experience-immigrations, wars, loss as well as the richness of numerous cultures through poetry, color, and spirituality.
Since 1990 Zahava has shown her work throughout the U.S. in such venues as: The Discovery Museum, Bridgeport, CT; Santa Clara University Art Gallery, Santa Clara, CA; Catharine Lorillard Wolfe Art Club, New York, NY; The American Artists Professional League, Salmagundi Club, New York, NY to mention but a few. Abroad, she has exhibited in Mémoire De L'Avenir Gallery, in Paris, France and in Corsica.
Her sculptures received an Award of Excellence in "Manhattan Arts International" juried exhibition; she won "Special Recognition" Merit Award from Upstream Gallery, and an Honorable Mention from Sculptural Pursuit Magazine.
Many publications have featured her artwork such as Best of America Sculpture Artists 2007 & 2010, Art Revue Magazine, and Sculptural Pursuit magazine.
Her work is in private and corporate collections in the U.S, Israel, The Netherlands, Australia, Corsica, Argentina, Puerto Rico, and Mexico.
Sherez has been teaching stone carving, clay sculpture, and mixed media for the last 30 years including eight years at Pixar University/Pixar Animation Studios and workshops in Puerto Rico and Mexico.