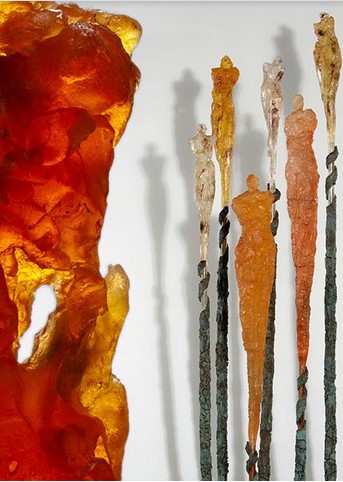 The production of the InBodied Light is complete.

50 Beings that constitute the installation are ready to spread their message of equality, human rights, and unity, to the world.

First stop on the global tour is … HAVANA, CUBA! These silent beings have been invited to a museum (more info coming soon) in Havana as the first stop of the global art tour.
However, we need your help:  

We are working on packing, crating, and loading two large crates onto a freight ship that will take it all from Guadalajara to Havana. Shipping is expensive. We need help to cover the expenses of safely sending the installation internationally!

How to help:
I've teamed up with The Charter for Compassion International to create a fiscal partnership. That means that now you can donate whatever amount you wish (tax deductible!), and support the traveling expenses of the InBodied Light project.

Please support this powerful art installation and help spread this message globally: 

https://charterforcompassion.org/the-inbodied-light-project-by-zahava-sherez

Any and all amounts are received with immense gratitude and love.
Please share with your community, and send it out into your world. 
We can use all the  help we can get to make this Global Art Tour a continued reality!

Thank you for being a part of this incredible process.