–I recently spent a few glorious days in Mexico City; we stayed, of course, in the Roma Norte neighborhood (did you see the movie Roma?). We dealt the best we could with the high altitude (7,000 ft above sea level) and with the very high pollution as the many excellent museums and the beauty of the city kept calling us.
We saw four museums with wonderful collections. 
The one that stole my heart was the Museo Tamayo Arte Contemporáneo especially because it introduced me to this fantastic Mexican painter and muralist. I fell in love with his work via this painting:
El Dansante (The Dancer), 1979, Acrylic on canvas
You can see more of his work here: http://www.artnet.com/artists/rufino-tamayo/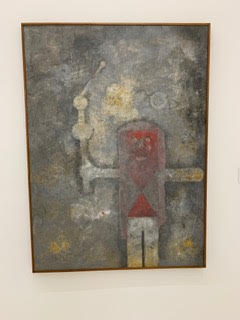 The museum's permanent collection includes many outstanding pieces by excellent artists, some I have never seen before. 
Here are just two examples: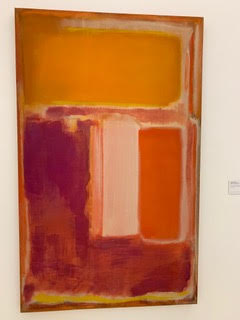 Georgia O'Keefe, In The Patio, 1948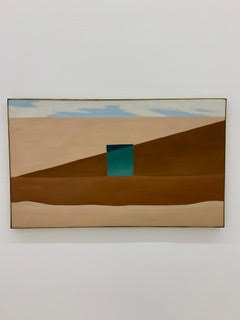 I think the more time I spend in Mexico the more it influences my own creativity. Stay tuned for my latest paintings.