Successful End to Painted Poems Exhibit
Our very successful 2-person exhibit, Painted Poems, at the ACCI Gallery in Berkeley, ended with a bang!  Our two last events were the cherries on top of the success of a month long exhibit that was very well received for the concept and the art itself. 
The Artists Talk – almost fifty people showed up, more than double the gallery expected. The 30 minute Q&A lasted over 45 minutes as the audience had wonderful remarks about the poems we chose, the paintings created and the connection between the two. The questions were about our individual processes, our connection to the poems, and how was it working with another artist and a poet/poem, sort of a 3-way creative process. It was a very elevated and interesting conversation.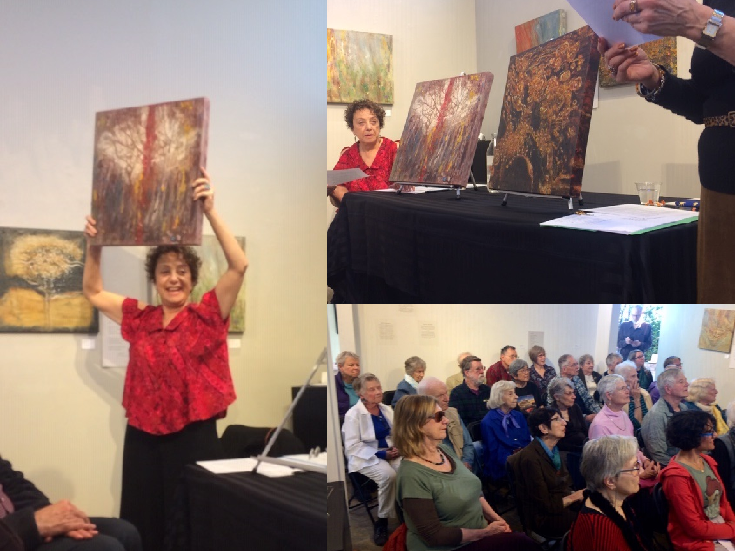 We taught a two and half hour workshop – "Painting a Poem". We chose Dawna Markova's poem "Untitled" . Participants were guided to make art in reaction to the emotional impact the poem had on each. Toward the end we offered, to those who wanted, to share their personal journey with this process. All seven chose to speak describing a unique and powerful experience. Workshop participants asked to repeat this workshop periodically. We'll let you know if we do.