The year was 2020. Everything felt surreal. Covid took over the world, and fear paralyzed many. I was heart broken about what I was hearing from friends and loved ones afar, while my experience in Chapala, MX was dramatically different. We took all the precautions that the rest of the world did,  but our life was peaceful and devoid of fear. Many restrictions were imposed, and public places and non-essential private ones were closed, but I kept going out with Misho for walks and was able to get fresh produce daily at the local market.
I spent a lot of time in our mirador (roof) and by the lake meditating, paying attention to the messages that kept coming to me, and working in my studio.  It was as if the world conspired to give me almost two years to completely and totally focus on this project. The quiet and solitude allowed me the time and ability to listen and keep producing.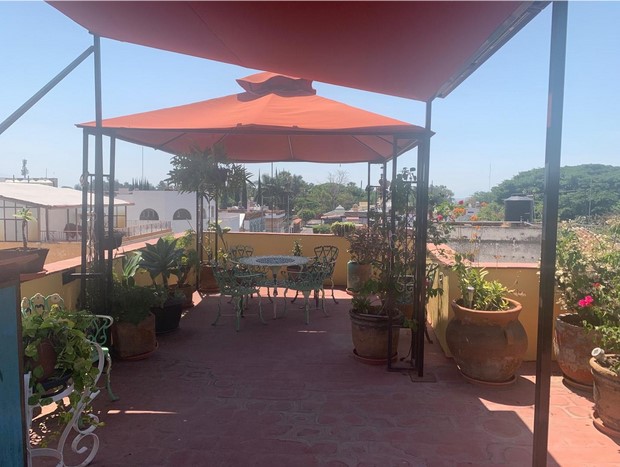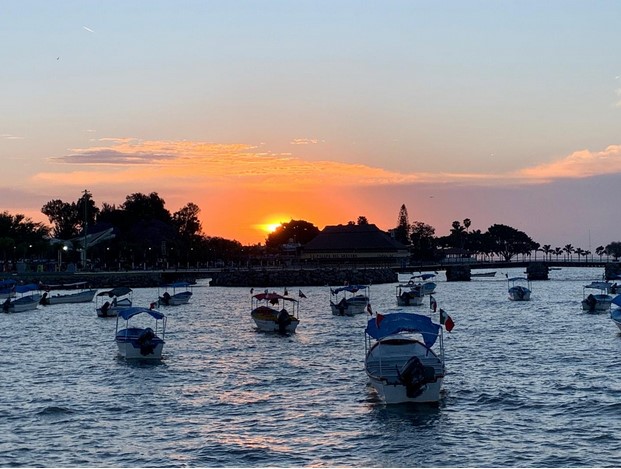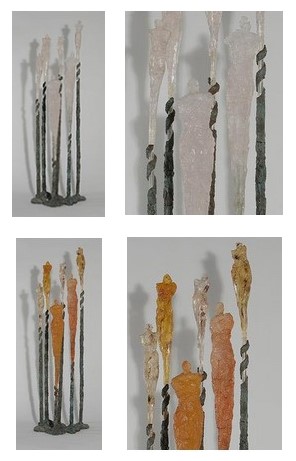 The messages now were becoming constant, long, and very detailed with a recurring central message – "Create a life-size Being or larger." 
As this was a major undertaking I decided to take my time and increase the size in stages. First, I worked with the sculptures I had already created and designed added elements in bronze to increase the height. The result was a completely new concept that ended up with sculptures lending themselves to being showcased as a group installation, some at 75" high (190.5 cm).
"We The Light #1" and "We The Light #2" were born – 75"x22"x28" (190.5x56x71 cm)
But my goal was to figure out how to create the sculpture I was asked to make – a larger than life-size Being. This was not going to be easy. 
In wanting to learn and address any issues that may arise I made a few more sculptures increasing their size gradually from 42" to 65". The results were wonderful Beings which taught me a lot. These are still unfinished as the foundry is working on the bronze elements. 
It was time to tackle the creation of the larger Being. 
I was facing several challenges: The original clay sculpture needed to travel (green=unfired) for 1.5-2 hours to the foundry in Zapopan, Guadalajara, taking into account the cobblestone roads with quite a few pot holes that would shake the fragile piece; Due to the dry weather in this area and the fact that I needed to work with a thin layer of clay to minimize weight, I had to be triple careful about the clay not drying out while sculpting this large piece;  And, it needed to be light enough for two people to pick it up, take it down three flights of very narrow stairs, and into a van to be transported.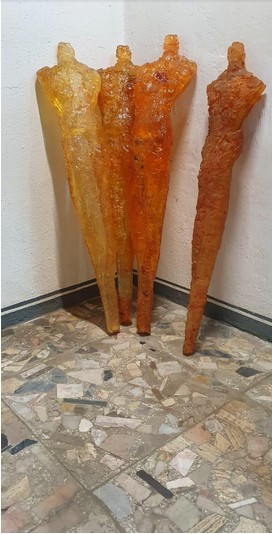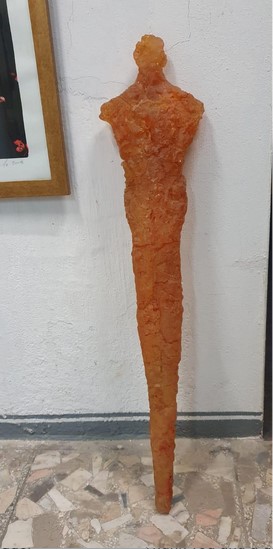 I've made life-size sculptures in the past, but this seemed a monumental task that humbled me. I knew I needed to plan and move cautiously.
I kept saying "Yes!" to taking this on, but now my answer also included "as long as I get the help I need."
Of course! Chapter 4 is coming in a couple of weeks!
To see more and/or purchase a Being for yourself, please visit this online gallery that represents my work in the US.  https://artexcellence.omnipresenti.com