This is my first large piece in this series – 7 ft tall (2 meters).  The entire process was improvisational and a wonderful learning experience.
The initial steps of designing the armature and building it with the help of Ramón (carpenter), Martín (metal guy), and Fernando (muscles and common sense guy) worked perfectly and I ended up with a solid armature to build my sculpture on out of clay. This step took a lot of work and required much patience and flexibility.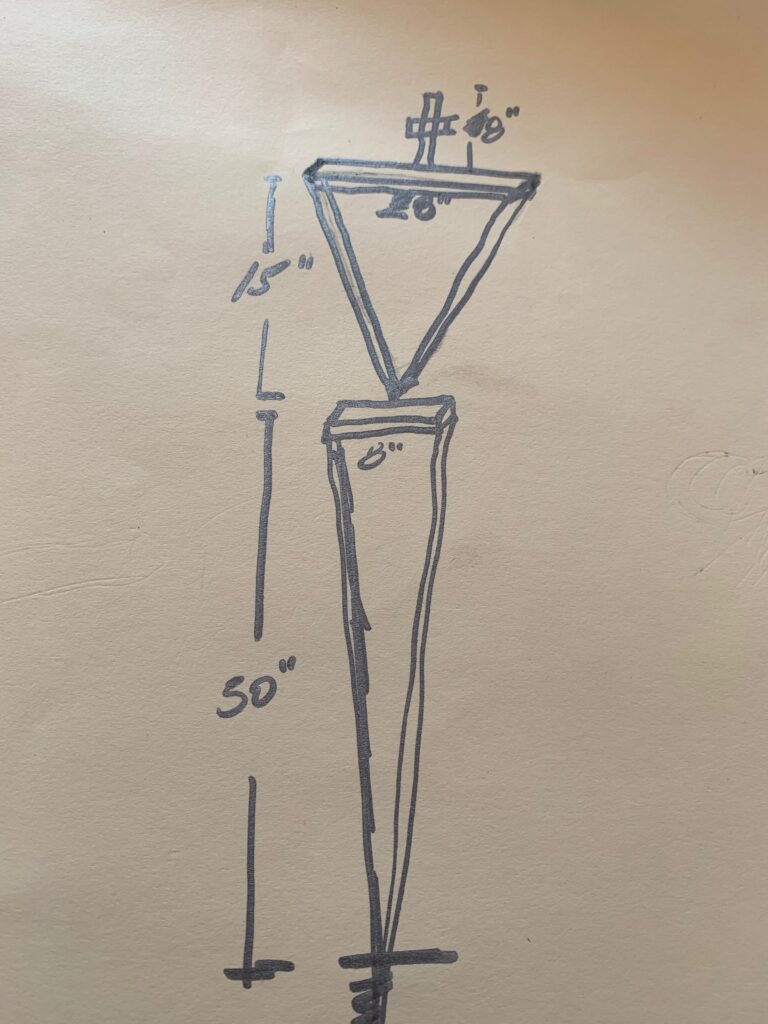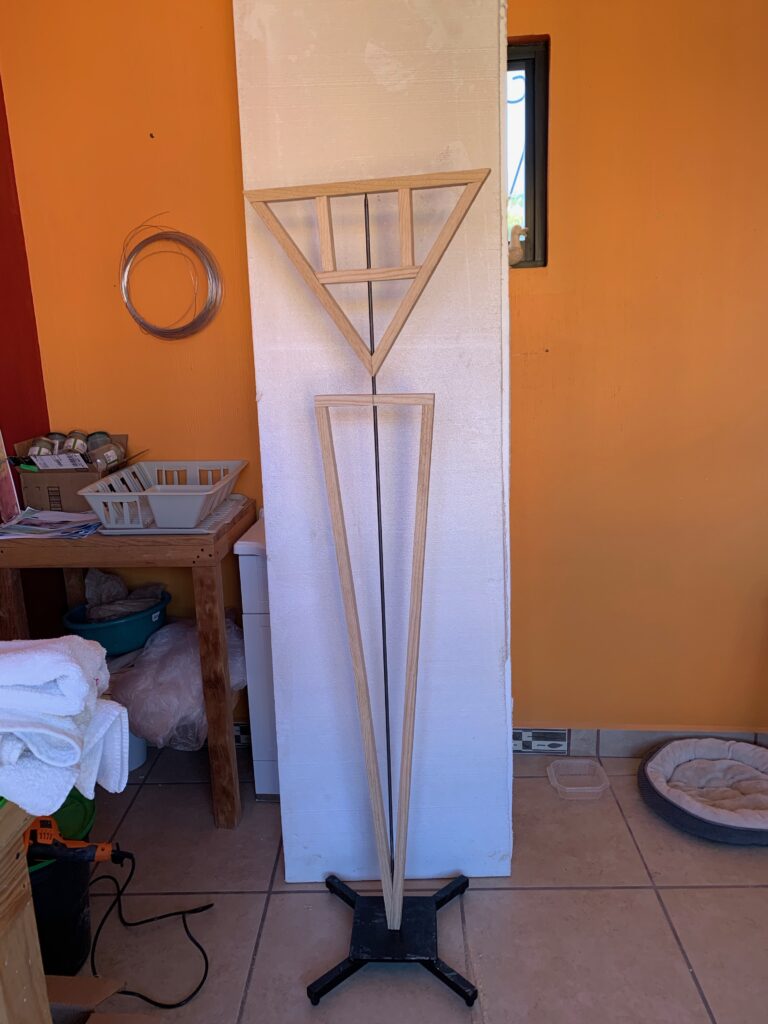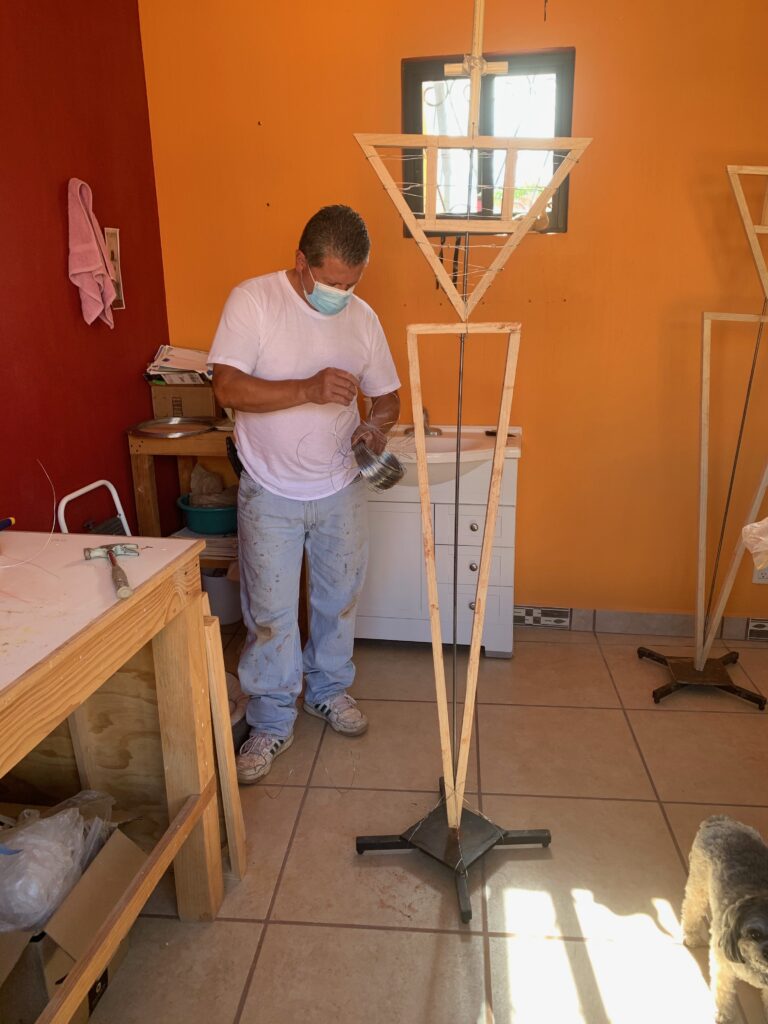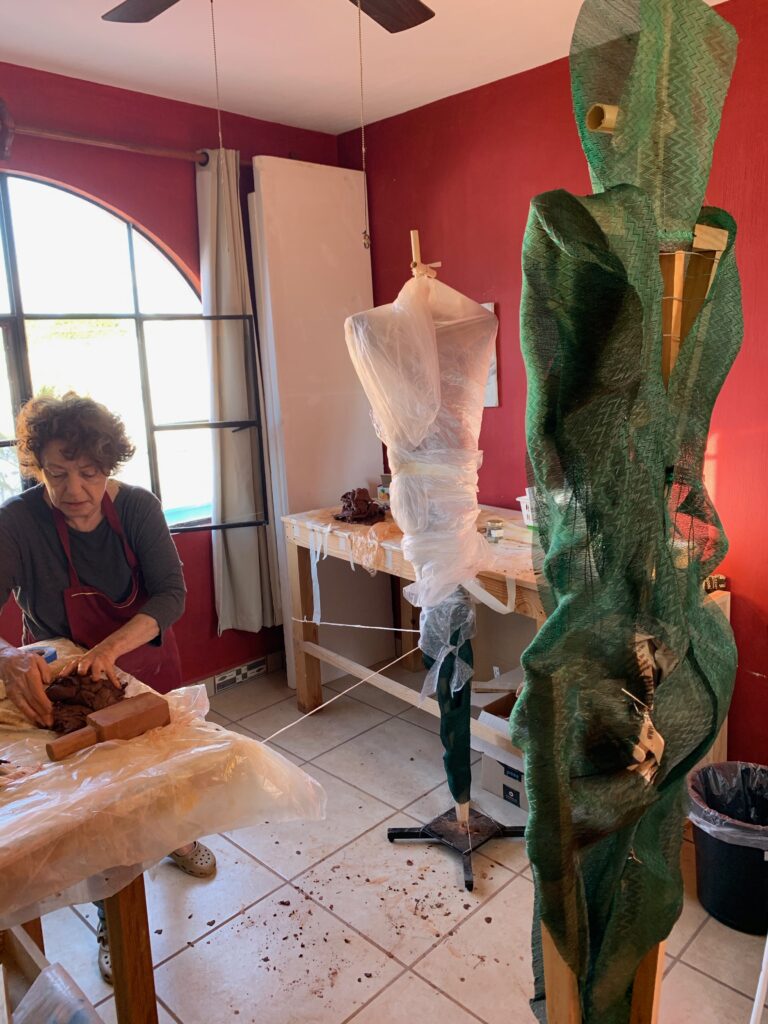 Then I started creating the piece out of clay. Oy!
The main issues were gravity and the clay drying very fast. I worked with a thin layer of clay to minimize weight so the dry and warm air kept making it too dry. I had to work fast and keep the areas I wasn't working on well covered and moist. The clay kept being pulled down by gravity and I had to improvise time and time again to keep it together.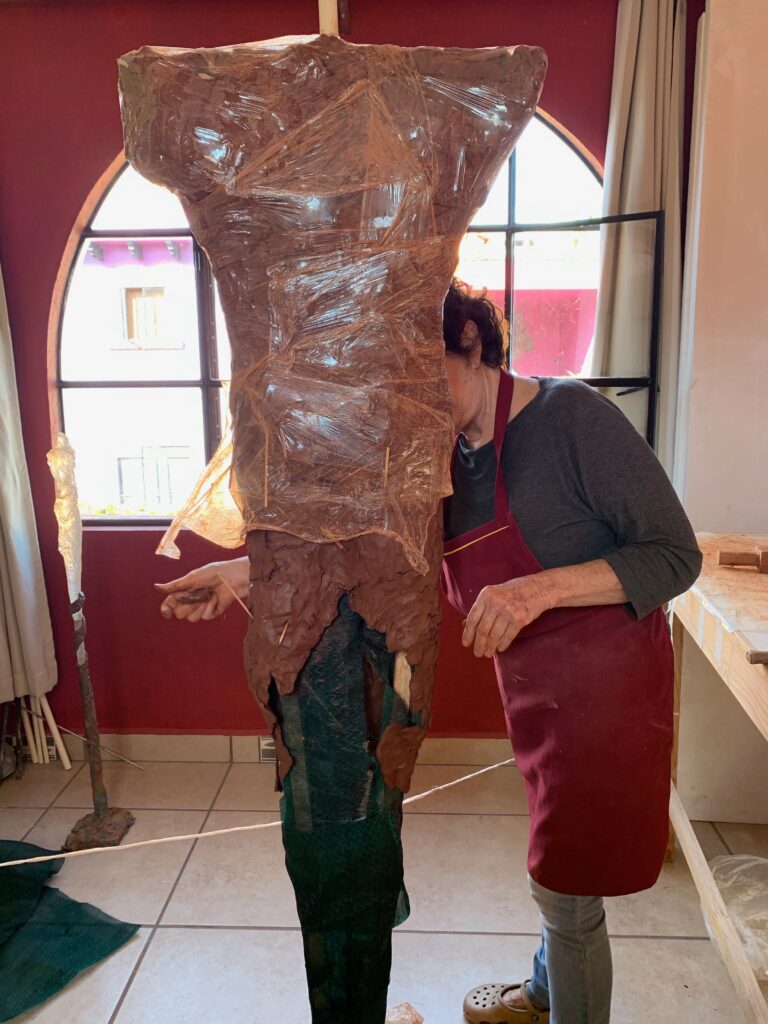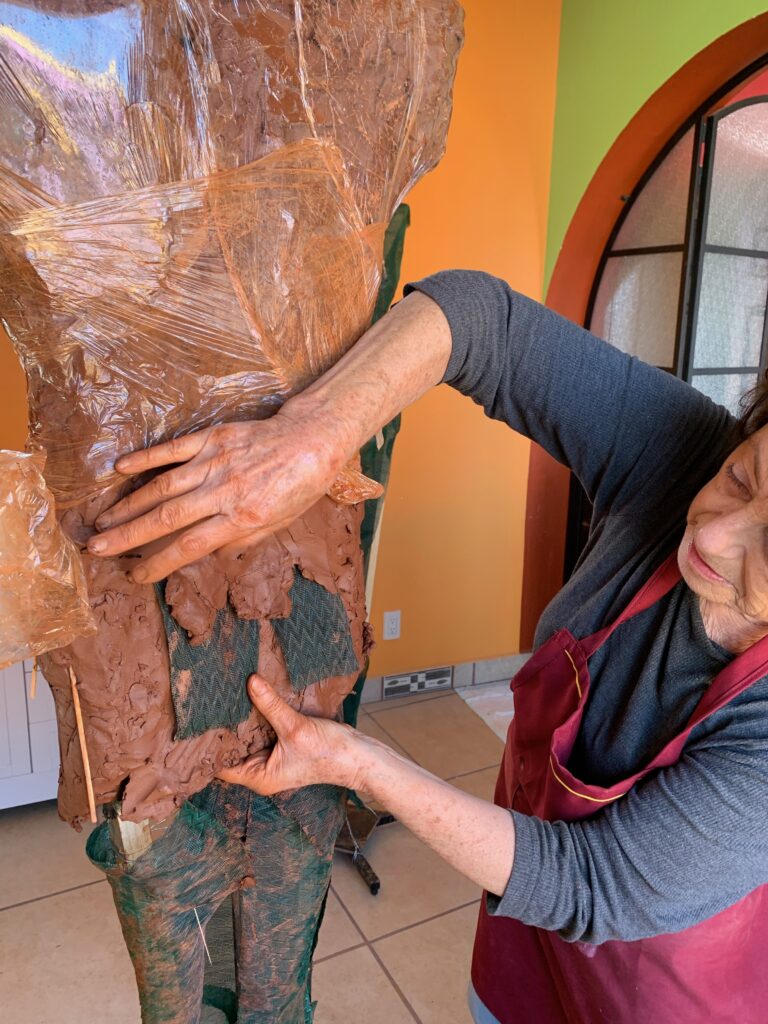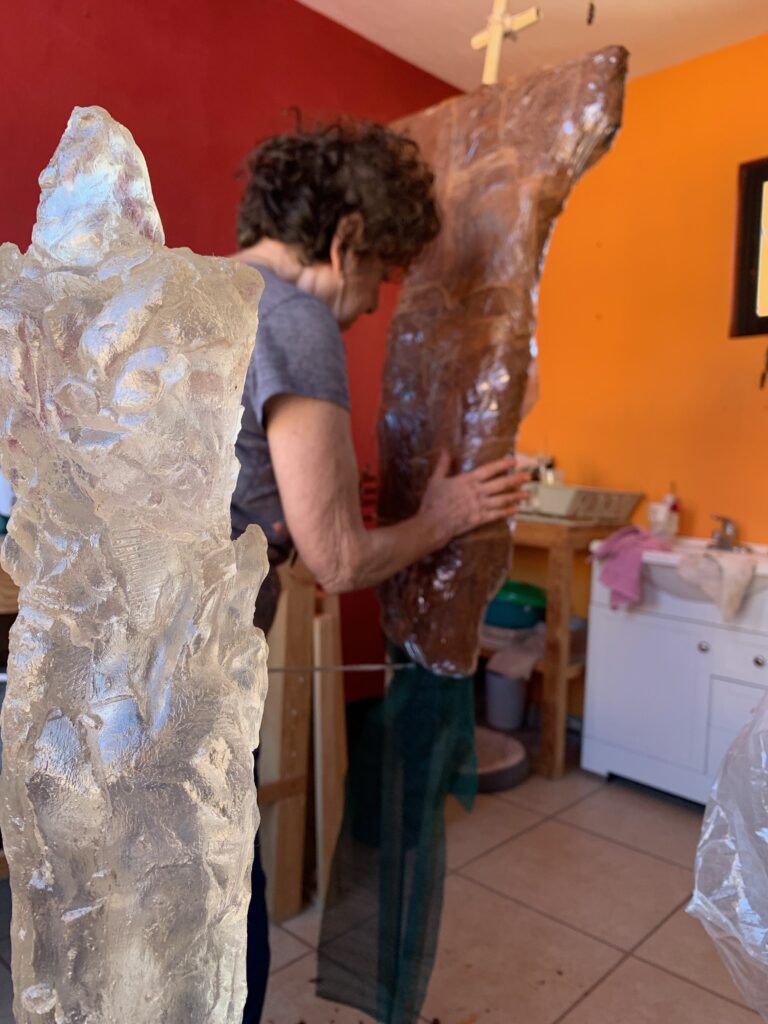 The second main event was moving this large and heavy piece two stories down narrow stairs, into a big van, and driving 2 hours to the foundry. The driver did his very best to avoid the many potholes along the way and, I'm sure, the angels helped.
Getting it ready to travel!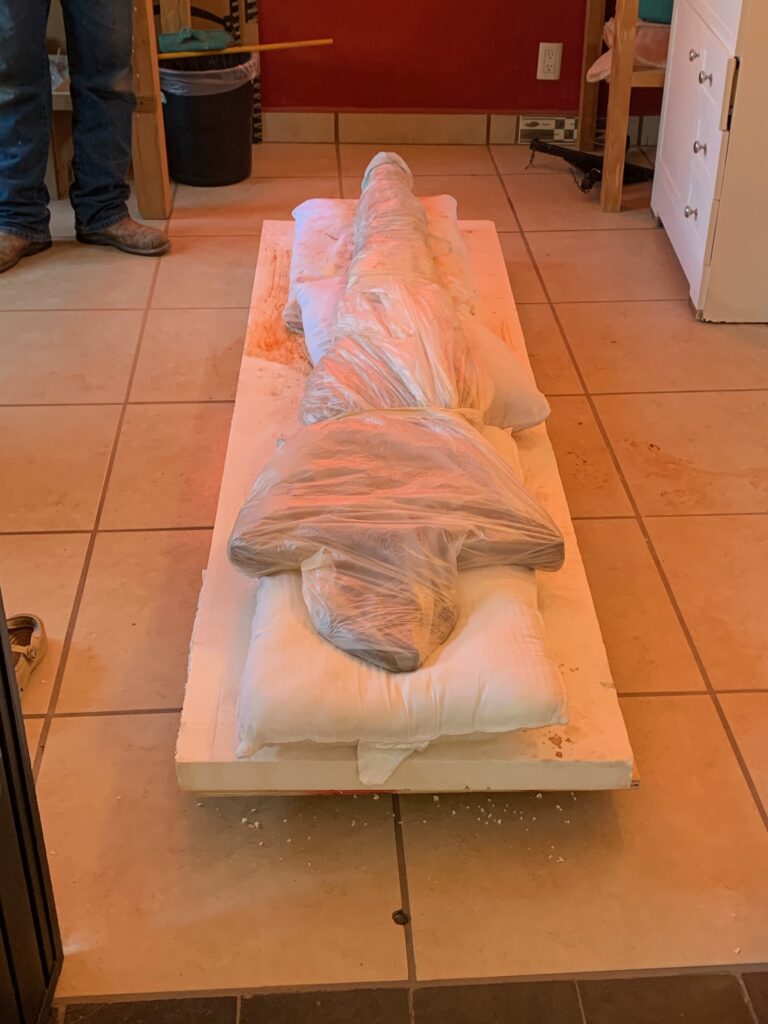 Upon arrival I fixed what was damaged from the move. The piece was ready for its first mold. Yes, we ended up making two molds. When the first mold was ready they poured resin into it. When the resin was cured and ready for me I went back to the foundry and worked with hammers, chisels and electric tools (thank goodness for my stone carving experience) and changed parts, modified others. Now the sculpture was ready for the second and final mold.
Loving and caring for it upon arrival at the foundry.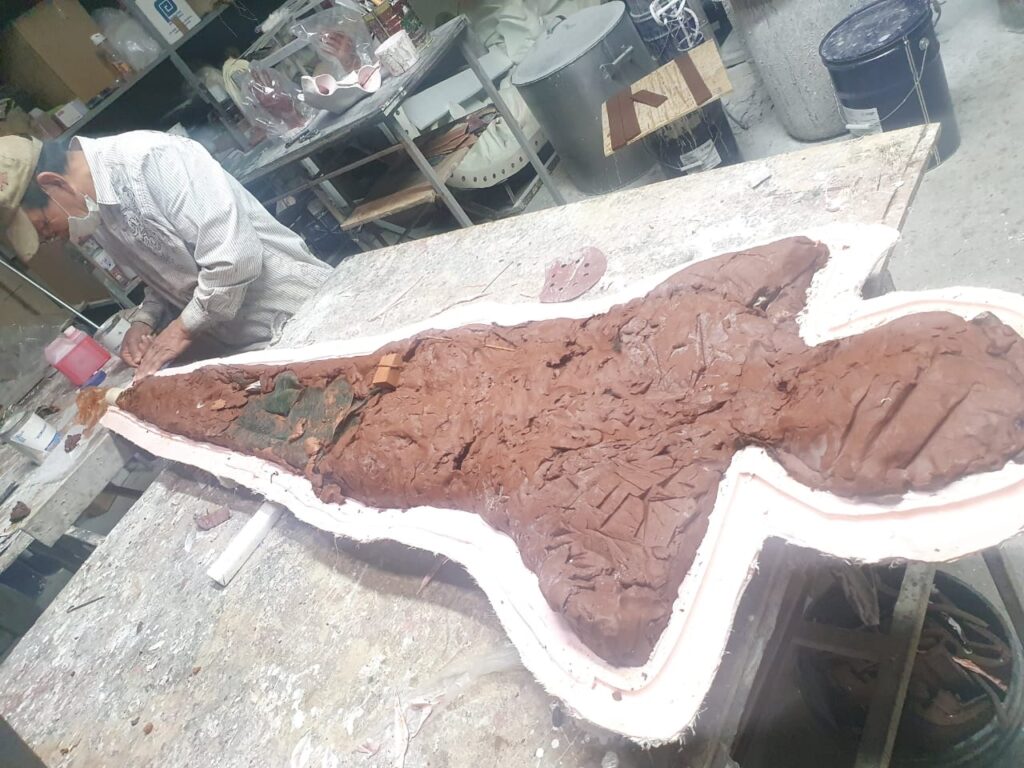 The entire process of molding and casting at the foundry went amazingly smooth with the great and generous help of Lupita, Francisco, and Jesus. 
I have learned so much from making this piece! It took almost three months but now I'm ready to create the next large piece – "Being 9".
Stay tuned!

In the meantime take a look at the series: InBodied Light   I'm curious to know which one is your favorite sculpture in this series.